UNIVERSITIES WE OFFER
Jiangxi Medical University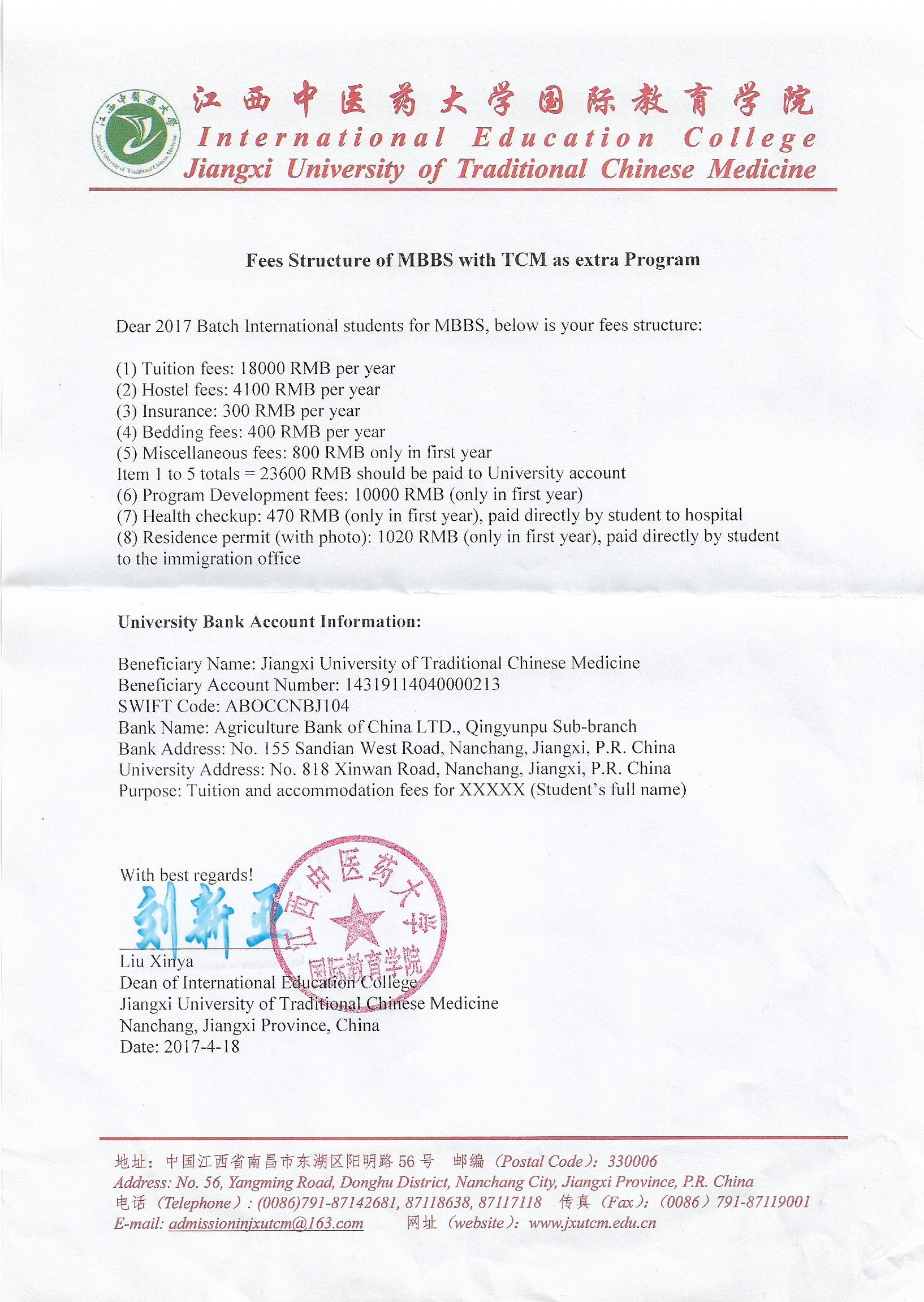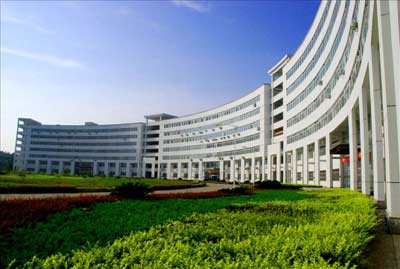 Academic Strength & Environment

Jiangxi Chinese Medical University, founded in 1959 and located in Nanchang, the capital city of Jiangxi province, China, is a higher learning institute with focus on Medicine and related disciplines. The university now has four campuses, which cover a total area of 2308 Chinese Mu (about 154 hectares) with a building area of 490,000 sq meters. The school library is home to 745,000 copies (hard copy) of books, over 350,000 electronic books and 13 electronic resource databases. There are currently 120,000 full-time students enrolled for different disciplines and academic levels.
Jiangxi Chinese Medical University offers MBBS 5.5-year programme in Medicine. Course is designed to equip students with a fundamental knowledge & understanding of medical sciences and to polish the skills and attitudes which medical professionals need in their whole career as medical doctor. Jiangxi Chinese Medical University therefore places considerable emphasis on developing your expertise in a whole range of practical areas, including clinical, communication, observation, teamwork and management skills.
Teaching Staff: Renowned full time professors in Medical Science from India, Nepal Bangladesh, USA, Australia and UK.
Medium of Instruction: Strictly in English Medium and taught only by foreign faculties
Food: Very delicious Indian Food available. Indian Food available. Halal food available for Muslim students.
Hostel: Very high standard hostel rooms with A/C, TV, greaser, washing machine, attached modern bathrooms, attached balcony, telephone, water dispenser, table, chairs, cupboards, etc.
Separate hostel buildings for boys and girls with 24 hours guard, CCTV camera security.
Climate: Located in Nanchang City , which is in Southern part of China. Hence the climate is very nice. It is not cold like in other northern cities of China as Nanchang City is near to Hong Kong.
How to Reach: Direct flights to Nanchang City is available via. Guangzhou, Shanghai and Kunming from New Delhi and other main cities of India.
Several Batches of Indian students numbered more than 500 passed out and successfully became doctors in India and abroad after qualifying MCI screening test and other licencing exams such as USMLE, PLAB etc. Most of them are practicing as doctor in India and many are studying MD/ MS from India.


The candidate should be healthy without any physical ailments


Non-criminal record


Minimum 50 % aggregate in physics, chemistry and biology inclass 12th/ senior secondary exam


Have basic English language ability


Have good moral character and obey the rules and regulations.


Class 10th certificate


Class 10th marksheet


Class 12th certificate


Class 12th marksheet


Photocopy of the valid passport


Eight passport size photographs


Health certificate